What is RAPID Wellness 360?
We bring together adults with a variety of disabilities to build community, learn, and participate in accessible programs targeting all aspects of wellbeing. These activities often include recreation modalities such as kayaking, meditation, art therapy, chiropractic treatments, and group fitness.
Why RAPID Wellness 360
We just held our very first retreat the weekend of August 19th, 2022 and we are really pleased to have hosted 15 participants experiencing disabilities. One of the highlights was to provide health and wellness activities for everyone with Chief Battle Fitness, and to have an Art Therapy Workshop with AR Workshop located in Hillsboro. Stay tuned for a recap coming soon!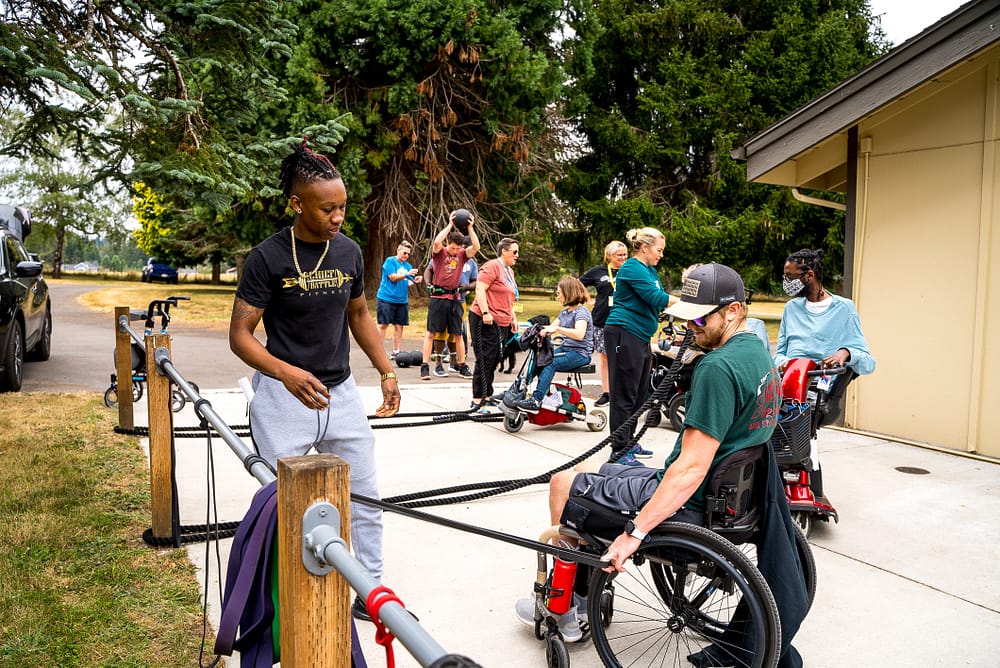 Get Involved!
Should you have any questions, would like to be added to a mailing list for future retreats, or would like to donate, sponsor or participate in our next retreat, please contact Emily Purry at [email protected] or contact us here.
The Impact of RAPID Retreats
Build a community of support for all people with physical disabilities.
A place where veterans come together to rebuild community and healthy coping skills.
People with disabilities receive unparalleled level of understanding and encouragement.
Celebrates the innate ability to overcome challenges and unlock potential in the face of adversity.
Build connections and confidence needed to live your best life.
Discover new strategies and tools to apply daily living and activities.
Empowers people with disabilities to redefine their ability in every aspect of their lives.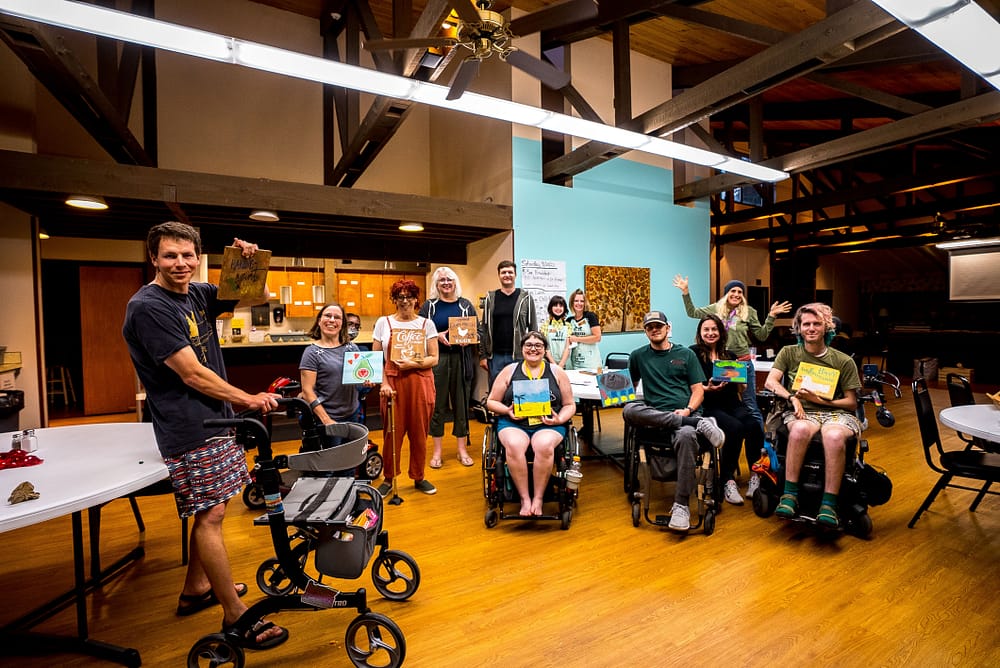 As A Donor
Your donation will go directly toward empowering people with disabilities in achieving everything from health and wellness goals to finding, excelling or starting new careers.
Your commitment to organizations like RAPID promotes a culture of understanding and acceptance for people with disabilities.
Sponsoring a person with a disability to attend RAPID Retreats sets them on a path to build the connections and confidence they need.
As a donor you build hope among members within the disability community
As a donor you invest in the health and well being of people with disabilities.
Sponsor A Participant Today!
We are so grateful for our amazing sponsors and partners, and we'd love to include you! If you're interested in aligning with and supporting an organization that believes in inclusion and helps individuals and veterans with disabilities accept, embrace & thrive, please click above to celebrate inclusion together!
Donate Today!!

Thank you to our sponsors from our 2022 Retreat!!!